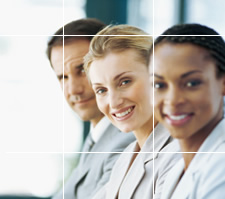 As a website publisher, Hill Internet Group focuses on creating websites that aggregate "hard to find" information. We target subjects that are heavily dominated by word of mouth, capture and validate the information, then provide access to the information online. If you are interested in partnering with us on one of the websites, please contact us directly at 404-931-5019. Please find a list of our current website offerings below:

AtlantaScholarships.com - AtlantaScholarships.com appeals uniquely to the Greater Atlanta area community, representing a one-stop shop for area residents to search for scholarship dollars that are not aggressively advertised to students who plan to attend or are already enrolled in local colleges and universities. In addition, it is a place for scholarship providers to post their scholarships for applicant awareness. We currently have over 200 local scholarships available.
NashvilleScholarships.com - NashvilleScholarships.com is a free innovative and unique resource on the web to assist Middle Tennessee high school and college students in identifying "hard-to-find" scholarship dollars. On NashvilleScholarships.com, you will find: Over 150 locally based scholarship opportunities, accurate up-to-date scholarship information for Middle Tennessee high school students, and assistance to current local college students searching for scholarships.
LouisvilleScholarships.com - Coming Fall 2008!
AroundTheNati.com - AroundTheNati.com's purpose is to inform, educate, and entertain the African-American community in Cincinnati by providing information relating to business resources, social events, community programs, and spiritual outreach.
.

showcasing "hard to
find" information