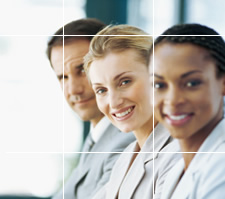 Hill Internet Group is an Internet consulting firm that specializes in website design, development and Internet marketing. Established in February 2000, we provide a one-stop solution for businesses seeking to exploit the potential of the Internet.

The mission of our company is to assist businesses in leveraging the Internet and its array of opportunities. We are "where business meets the Internet". Over the years, we have worked with both small and large companies - but it is the small to medium sized businesses that allow us to fully realize our motto, as we can serve as a formal introduction into the complex world of the Internet. We pride ourselves in our ability to take the Internet and make it relevant - relevant to you and your business. We are a business that understands technology and in doing so we look at the Internet from the viewpoint of how can it benefit your business, versus what's the latest or hottest technology for technology sake.
Nonetheless, the proof is in our process and and our work. Please take a moment to review the other areas on our site and do not hesitate to contact usis you have any questions or would like to schedule an appointment .
.

opening doors and
new experiences